Text
"Gender isn't like species": a deconstruction
A lot of the time, I hear anti-otherkin trolls on Tumblr saying things like, "gender is a human invented thing, species is a physical fact. You can't compare the two". So, here is my guide to deconstructing that statement.
1. We're not comparing the two.
Important thing to realise: no one is comparing (mental) gender to (physical) species.
Read that again. No one is comparing (mental) gender to (physical) species.
Except you, the anti-otherkin troll. And you are doing this because you miss a very simple point (or you are being ignorant on purpose, I'm not sure which one).
Gender is separate from sex. Species identity is separate from physical species. When people who are transgender talk about their gender identity, they are not talking about what's between their legs, even if they had surgery to change what is there: they are talking about what is in their mind. When people who have a different species identity talk about their species identity, they are talking about something that is also separate from the body.
So, "gender is not like species" = true, but also not the point. The arguments that you want to use are "sex is not like species" or "gender is not like species identity".
2. "But sex is NOT like species! Humans made up the idea of sexes based on chromosomes and genitals, but they don't actually mean anything. But species is a real thing!"
If sex can be deconstructed, then, species can be too.
We know that genitals, chromosomes, and hormones are not a good way to tell sex. 1 percent of live births exhibit some degree of sexual ambiguity. [source] Inside that, there are a huge collection of possibilities for hormone levels, genital appearance, and chromosomes that make it ridiculous to say, "there are two binary sexes". Sex is an idea that people make up by looking at the most common collections of these traits, and saying, "they fit into two groups". It is a human invention.
But, so is species. What IS a species?
Something that looks the same? Then, these are all the same species…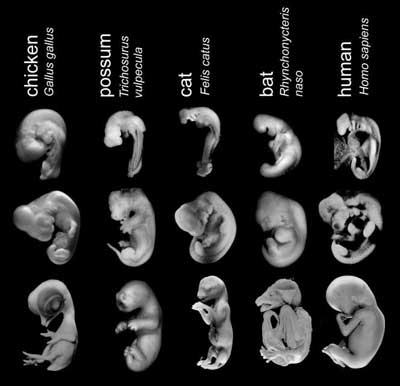 But these are all different…
Or, is it "animals that can breed together"? Then, what's this…
But they have to be fertile? Well, some ligers are fertile. Some geese can also breed with swans, and some of those are fertile, too.
Many creatures with common ancestors can interbreed. We base the idea of whether they are the same "species", on guessing and categories that change around. (Talking about swans, scientists are constantly arguing about how many species of swan exist. As few as 4, as many as 9? It depends what groups you put them in.) In the end, we ALL have a common ancestor, back in prehistory…
So… what is a species? It's what humans say it is. Just like sex.
Of course, that doesn't mean that otherkin are physically the species that they identify as. But, we never said that. This is just an argument against "species is different from sex". Both things are just as much defined by humans as the other.